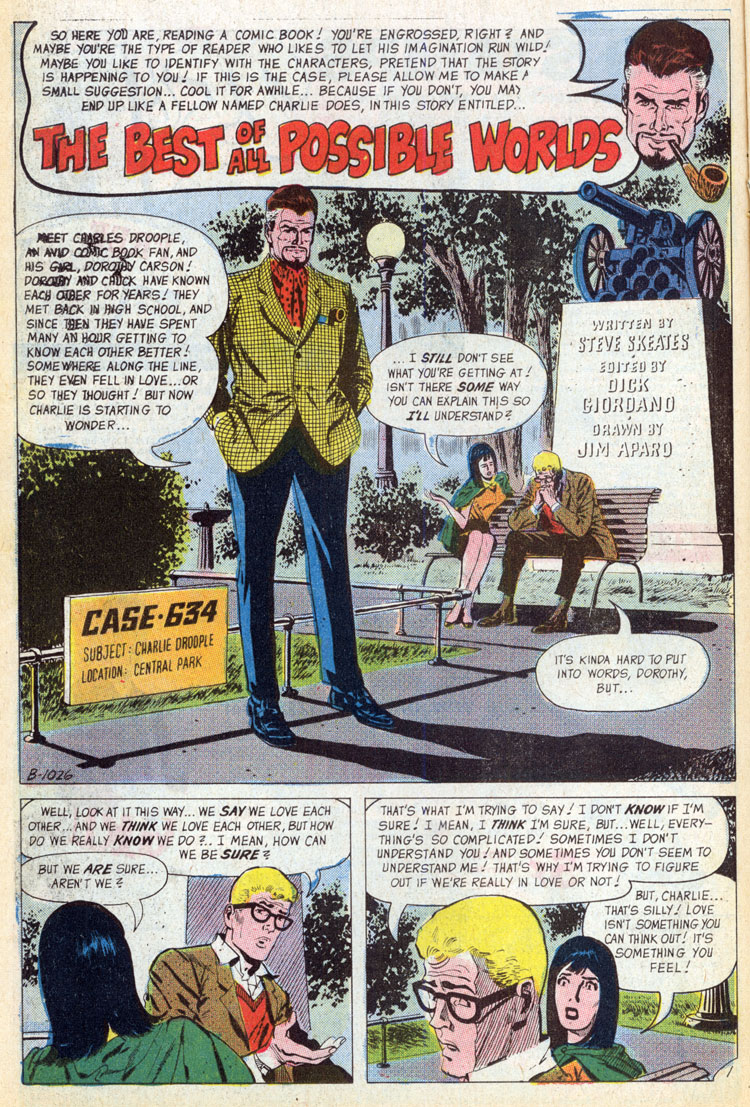 seductionoftheindifferent.blogspot.com
directs us to Fred Hembeck's posting of the Charlton classic
"The Best of All Possible Worlds"
on
Fred Hembeck
's site. This remarkable metatextual story made its first unlikely appearance in an issue of
Many Ghosts of Dr. Graves
, and was written by Aparo's frequent late-60's collaborator Steve Skeates. There's never been anything like this printed in mainstream comics, and many who read it immediately declare it an all-time favorite. I will resist saying anything to spoil it. Just read it, now.